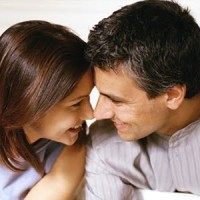 Most people are so concerned about the first few dates that they don't know what to do when things start going smoothly. Once the third date has come and gone, it's time to mix things up a bit to keep them everything from becoming too monotonous.
The fourth date is also a great opportunity to slightly alter the "dating rules" that you have become accustomed to. One of the biggest questions that pops up when planning a date is figuring out who is going to pay for the activities. The most commonly accepted rule for this is to have the man pay for the first few dates (as well as plan them) but then let the woman have some input on what to do and who pays after the third date.
In some ways, these following dates can be more interesting and fun than the initial ones because of the fact that there is no pressure for impressing one another. Take what you've learned about your date and utilize it so that you both can enjoy something fun.
Men will appreciate the fact that they don't have tremendous pressure trying to think up where to go and how to pay for it while women can feel more comfortable helping pay for things that they want to do with their date. While some men may find it hard to believe, but there are some women who feel more guilty when everything is paid for them; they like to pay for some things and help out as well. It's a win-win situation where both parties involved can relax a bit more and focus on what to do together rather than their financial situations.
When it comes to what to do specifically, it's important to think about what you may have wanted to do, but couldn't. This could be due to planning or financial issues, but letting the other half of your date chime in on what they want to do can provide great insight on their personality as well. By acknowledging the fact that the date will be split, more fun things can be done together. For example, you can go to a fancy restaurant or concert by a musician that you both like. Places like the zoo or amusement park are fun, but can be costly when just one person is paying for the tickets. Adventurous types can go out on a big thrilling adventure like skydiving or parasailing; something that would be almost impossible for one person to pay for alone.
If you're still stuck for ideas, try thinking about the opposite of what you have been doing so far. Have you typically been going out at night? Try a lunch picnic at the park or go to the museum and take a nice walk through each exhibit. If you've been indoors for most of your dates, go somewhere that's out in the open with fresh air. Go on a hike or biking through some trails. These types of changes not only alter the scenery around you, but they give you a chance to try different things that aren't available during other times of the day.
On the other hand, you can try something that you both aren't comfortable with and overcome the challenge together. Face your fears and go to a haunted house or check out a new comedy club for the first time. Trying something different as a couple means that you have someone there you can rely on, and that can be the foundation of many more great memories to come. Even though some are hesitant to step out of their comfort zone, they may be willing to do so if you let them know you are equally as uncomfortable, but want to try something new with them.
By the time you have gone through 3 dates, you should have a decent grasp on what your partner likes to do and what interests they have. This 4th date can be a great way to show them that you have been listening to what they are talking about and have the same interests as them. The 4th date is the starting point to the next phase in a serious relationship, and it helps peel away boundaries that keep us from being comfortable. By sharing the planning phase as well as the paying of certain activities, you are letting your partner know that you like being around them and want them to feel comfortable as well. Take some new risks together and don't do the typical dinner and movie setup after the first few dates; you'll get more out of it that way.