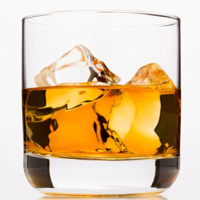 Many women will stumble upon a man who loves scotch at some point in time. A man who loves scotch will love a woman who has an appreciation for it as well.
Whether or not you like scotch, you will find that knowing information about it will help you especially when a man is trying to hold a conversation with you about it.
As a man who absolutely LOVES a good scotch, I find myself really enjoying when I can discuss it with other people. Since it's a sophisticated drink that not too many people know about, it becomes a privilege being able to talk about it from time to time.
And finding a woman who can also appreciate it, is an instant turn on.
Knowing enough information to hold a conversation is beneficial for you and you'll will find that you two can engage in a discussion that will stimulate you both by allowing you feel a sense of pride similar to being able to discuss fine art.
These kinds of conversations not only stimulate our brains, but allow us to connect on deeper levels since we are not just having the same old hum-drum conversations we share every day.
So that is why today, I am going to give you a crash course on some of the finer points of appreciating scotch.
When people think of Scotch, they think of a manly man drinking it from a glass with ice (or without). Typically people associate cowboys and rugged males with this type of drink but all of that is a stereotype.
However, most likely bourbon or whiskey that those men are drinking. A fine scotch (although made from the same ingredients) would be much closer to a fine wine than anything else.
There are many different men and also women who can appreciate Scotch and enjoy drinking it. It is about finding your perfect flavor and enjoying the taste.
Scotch is the shortened term for Scotch whiskey and it is considered to be a malt or grain whiskey originating in Scotland. Previous to the latter half of the eighteenth century, scotch was made from a malt barley.
There are five different classifications and categories that scotch can fall into and these include: blended malt, single malt, blended Scotch, single grain, and blended grain.
No matter where you get your scotch from, it has been aged in a barrel for a minimum of three years.
When someone wants to drink Scotch, it is recommended that they sip on it to enjoy the flavor. The Scotch does not need to be mixed with anything and is typically enjoyed in a glass over ice.
If you enjoy a mixed drink, you can add some ginger ale or coke to the whiskey for a nice flavor.Some people enjoy adding water or club soda to their scotch to open up the flavor and allow the flavors and aroma to release.
As you advance through the world of Scotch, you will find that there are a couple different glasses you can drink it from.
Many people typically enjoy drinking Scotch from a small glass tumbler, but experts have recommended drinking it from a tulip shaped glass to fully enjoy it.
The above is some basic knowledge that every female can use to her advantage when speaking to a man about Scotch.
Knowing this information will allow you to stay connected in a conversation and also add in your own two cents. Here are some more facts and ideas you should know about Scotch.
–       Scotch is not just a drink for men despite the stereotype. Women are known to be able to pick up on the scents and aromas of the alcohol at lower concentrations than a man.
–       Scotch is a great liquor drink to enjoy because you do not have to worry about it filling you up quickly. You have probably experienced those drinks that make you feel full and bloat your stomach. You do not need to worry about Scotch doing this as it has no added sugars and the malts make a difference as well.
–       Know that men find women who drink Scotch extremely sexy. Men like the fact that women drink Scotch and are not offended by it at all.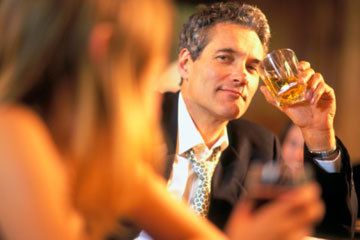 However there's a major difference between enjoying a nice glass of an 18 year single barrel, and chugging down a liter of Johnny Walker. Please, don't try to impress us by out drinking us and ending up being completely sloppy. That is one of the biggest turn offs there is.
As you start to learn more about Scotch, you will be able to equip yourself with information to hold up a nice conversation with your man.
If you are adventurous enough, try some Scotch for yourself and see if you enjoy it at all. The taste of Scotch is an acquired and also appreciated taste once you get past the initial strong taste.
If you are looking for any suggestions on what to try first, please ask me in the comments section below.
Don't let yourself feel intimidated or left out of a conversation because you do not know much about a topic. You can prepare yourself by reading up on Scotch and also remember to ask questions when you are having a conversation about it.
Women can use basic knowledge about Scotch to their advantage and you will find that you are meeting more men left and right just because you have a common interest.
Remember, this is more of a high society kind of drink, and less of a sports bar type.
Talk soon,
Joshua Rose
If you enjoyed this article or have questions, please leave me a comment below: