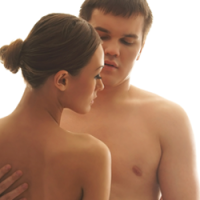 I just received an email from a woman with a problem in her relationship that has become extremely common these days, and so I wanted to address it from a guys perspective along with giving you some advice on how to handle it.
Hi Joshua, long time reader first time writer. So I've been kind of seeing this guy for close to 4 months now. We've been having a great time when we go out, but lately he has stopped texting me. We used to text each other all the time but now he doesn't initiate the messages at all, and it also takes him forever to respond when I send out the first message. What's going on?"
I believe in being completely brutally honest, so I'm not going to beat around the bush in order to not offend you. It sounds like this guy is using the "fade out" move. This is something guys tend to do when they are over a girl and don't want to man up and give her an explanation.
He is most likely trying to slowly distance himself from you until you haven't even noticed that he's faded away. This is pretty common when you first start seeing someone, but if you've been together this long you deserve an explanation.
So what can you do to get him back?
This can be a bit of a tricky situation. On the one hand he *may* have checked out already, but on the other hand there's a chance we're over analyzing things a bit and he's not going anywhere. So to know for sure, you're going to need to play a little good copy bad cop.
You're going to want to start off with something nice that you can enjoy together. For instance you might say: "Hey, I just found out that stand up comic you really like is going to be performing a few blocks from me this weekend. How about we make a date night out of it?"
If he doesn't respond, wait a few days and then break out the bad cop side. You're going to want to tell him something such as: "I don't know what's going on but you seem to have checked out already. So if I don't hear back from you I'll know we're done".
There are no guarantees that he will come back to you, so you must be prepared to let him go for good. But if he does still like you, this might just be the wake up call he needs to get his ass in gear and step it up a bit.
Hope that helps. Please keep the questions coming!
Joshua Rose